The WimCast section concerns the creation of TV-style scheduled programs composed of on demand videos. By creating a schedule you can be stream 24h / 24h and copy the schedule to other days.
WimCast > Create schedule
Click on the "Create a new program schedule" button
Enter a name and description
Insert the thumbnail of your schedule (optional)
Click on the "Save" button
WimCast > Manage Your schedule
Click on the "Manage schedule" button to access your monthly schedule
To access a single day click edit icon in the upper left (Days on red background correspond to days with content inside)
Copy schedule
Select one day to be copied
Click on the "Copy" button
Select one or more days where you want to replicate the schedule
Click on the "Paste" button
Delete schedule
Select one or more days to be deleted
Click on the "Delete" button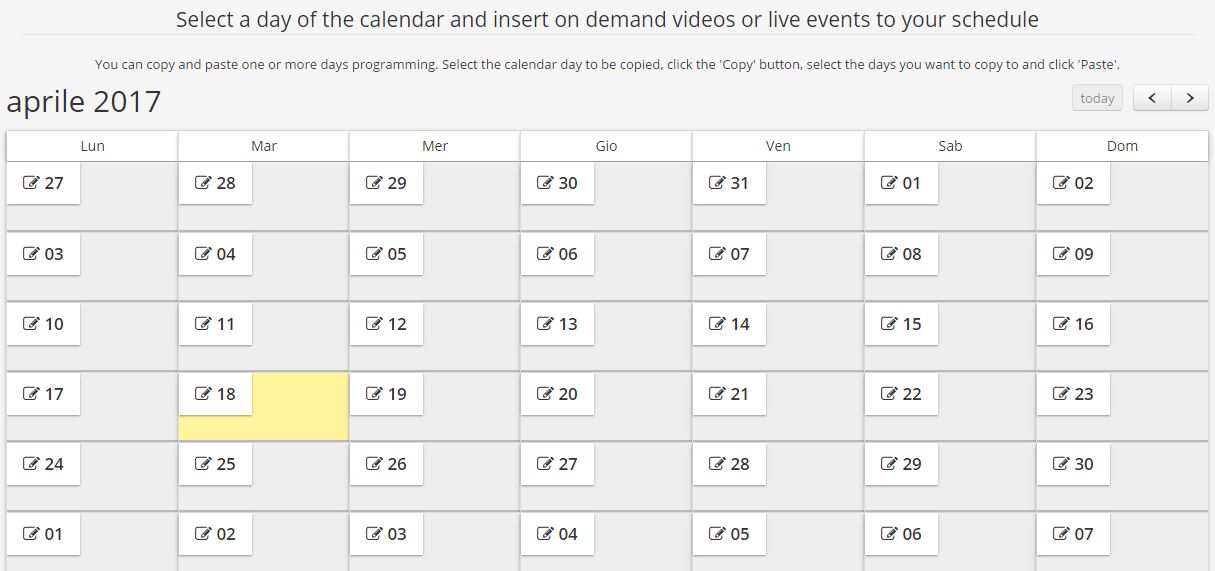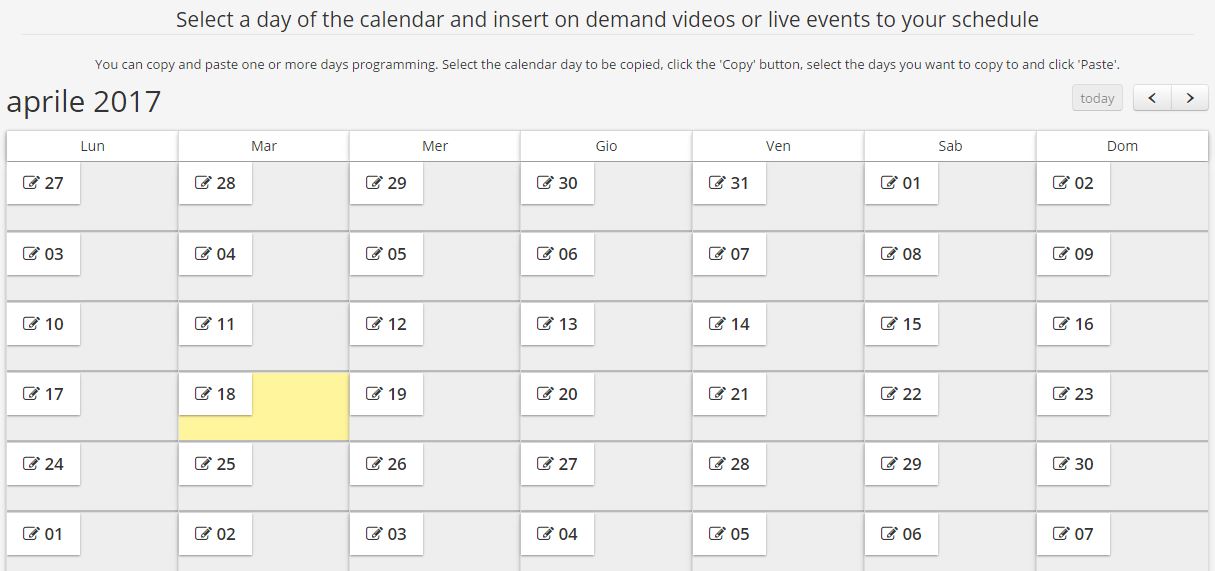 WimCast > Insert video on demand
Drag the videos in your WimBox repository into the timeline
You can move them inside the programming by dragging them to the desired position
 To delete a video click on the corresponding red icon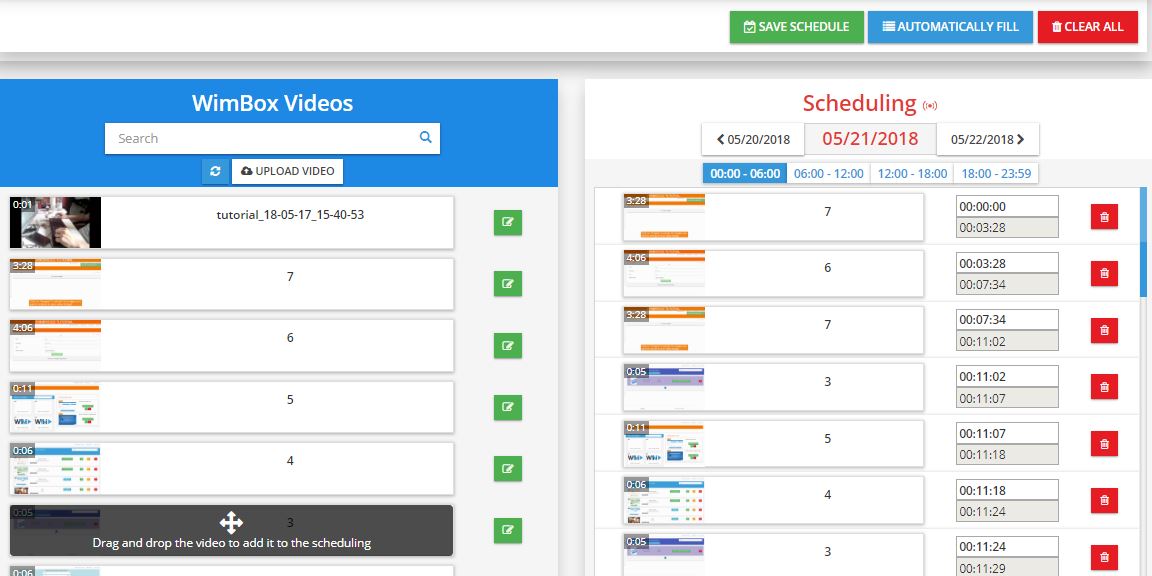 WimCast > Automatic entry
You can automatically insert videos in the schedule
Access the automatic filler by clicking on the "fill in automatically" button
Select the time you want to fill
Select the number of videos to be used. The videos are placed in order of loading on the platform starting from the most recent
Enter any filters that will be used in the selection of videos (title, description, tags)
Click on the button to start filler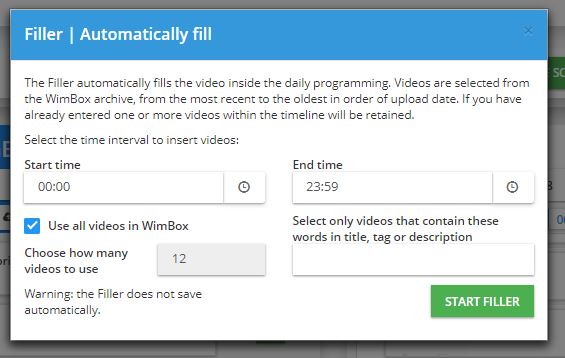 You can see your schedule right on your public WimTV page or you can publish it on your web page using its iframe (the code shown in the upper right next to the button "Watch the schedule").
WimCast > Player
The Player can view the daily schedule thanks to a side bar that can be activated by clicking on the relevant button located at the bottom right
The program list is displayed with the thumbnail, the video title and the start time of the program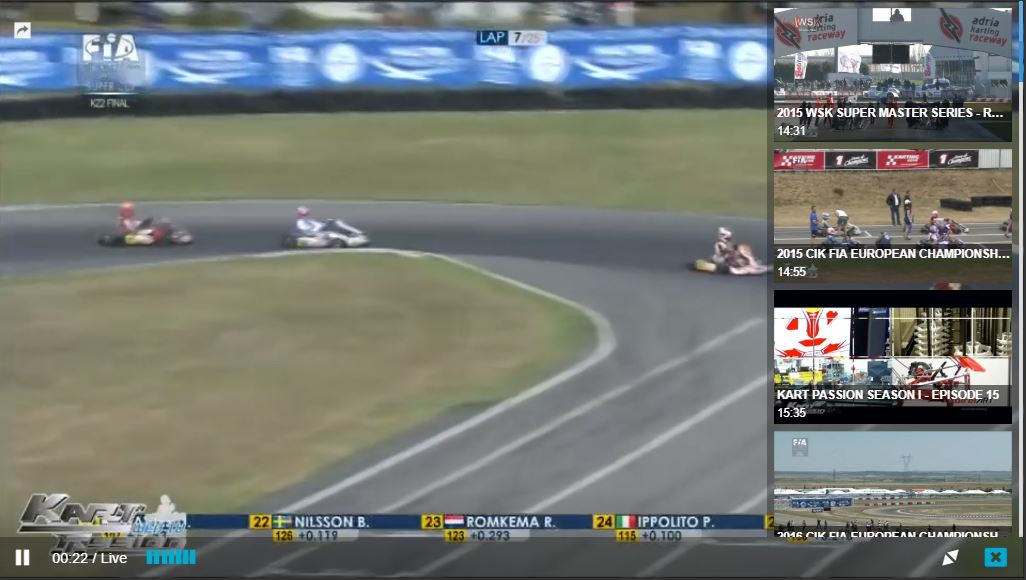 WimCast > Countdown
If a video is scheduled to stream, a countdown will automatically appear until the scheduled start time